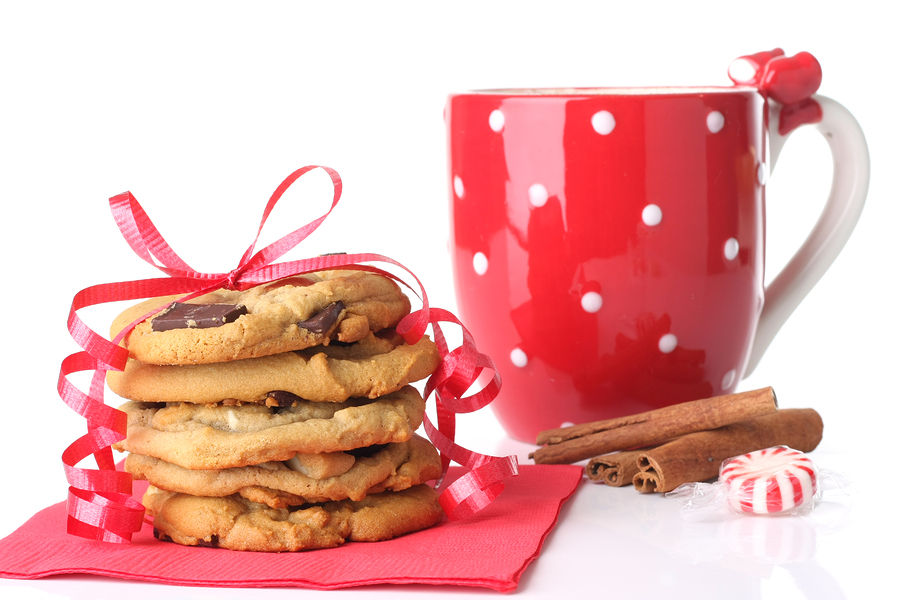 With Christmas right around the corner, you might be feeling pretty anxious about all the yummy food that surrounds you. How will you ever say no?
You'll say no, if you have just as good options that are healthy staring right back at you.
You don't necessarily have to eat unhealthy over the holidays. You just need to put in a little time and effort to make healthier dishes that you can feel good about eating.
To help get you started, here are a few smart Christmas swaps that will stand in place of the 'real deal' and get your cravings satisfied without all the fat, sugar, and calories.
Chocolate Peanut Butter Cookies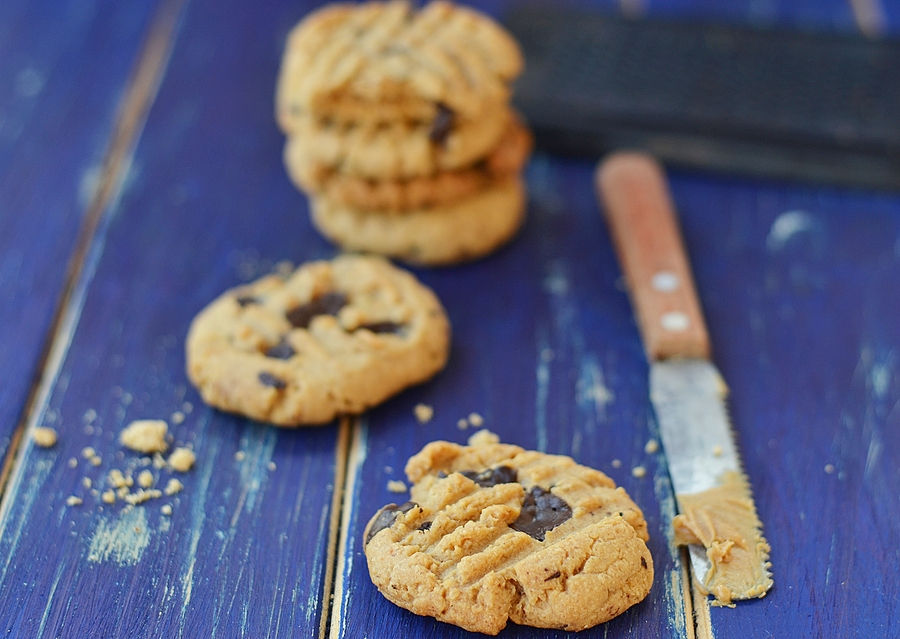 If you crave cookies, this is a great go-to recipe to use. Keep in mind you can easily swap out certain ingredients for others (trade out peanut butter for almond butter instead or add in some gingerbread spice to make it gingerbread flavored) if you prefer.
It's low in carbs, high in protein, and rich in good-for-you fats.
2 scoops whey protein powder
½ cup natural peanut butter
2 tbsp. ground almonds
1 whole egg
2 squares dark chocolate, cut into bite sized pieces
Preheat the oven to 350 degrees F. Mix all ingredients together in a bowl and then form into bite sized cookies. Bake for 9 minutes and then serve.
Rice Stuffing
Rather than preparing traditional stuffing, which is made inside the turkey and absorbs all the fat that comes from the turkey, try this rice stuffing recipe instead. Prepared outside the turkey without a lot of additional fat, it's a great way to get in a good source of complex carbohydrates along with plenty of vegetables.
Sweetened with apple and cranberries, it's a stuffing recipe you'll want to try again and again.
¾ cup uncooked brown rice
2 ½ cups water
1 tbsp. olive oil
¾ cup chopped onion
1 cup sliced mushrooms
¼ cup finely sliced zucchini
1 cup chopped red delicious apple
¼ cup dried cranberries
2 cups finely sliced celery
salt and pepper to taste
2 tsp. poultry seasoning
½ clove minced garlic
½ cup reduced sodium chicken broth
1/8 cup cashew pieces
1/8 cup toasted slivered almonds
Cook the rice according to package directions. Next, heat the oil in a skillet over medium heat, adding in the onions, mushrooms, zucchini, apple, cranberries, and celery. Cook until slightly tender. Next, add salt, pepper, and poultry seasoning.
Once rice is done, combine this with the rice and then bake at 300 degrees for 15 minutes, covered. Once finished, top with nuts, toss and serve.
Chocolate Truffles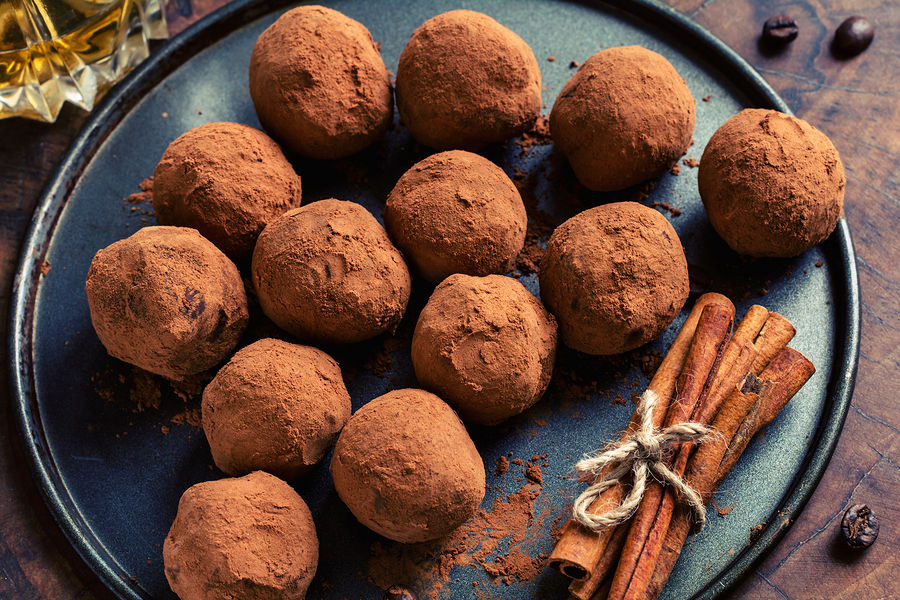 In the mood for a truffle but not all the fat and calories that comes with one? The good news is you have options. This healthy protein truffle recipe will still help you satisfy your craving for something sweet and chocolate without breaking your calorie bank.
These are coconut-based truffles, however you can just as easily add your own mix-ins so you get whatever type of truffle you prefer. Get creative and see what you come up with.
½ cup whey protein powder (chocolate or vanilla)
¼ cup coconut flour
¼ cup dried coconut
¼ cup almond milk
2 squares 90% dark chocolate
1 tsp. coconut oil
Mix together the protein powder, coconut flour, dried coconut, and almond milk until a thick dough is formed. Shape these into small bite sized balls. Place in the freezer for 5 minutes to set.
Meanwhile, melt the dark chocolate with the coconut oil in a small pot over medium heat, stirring constantly. Once melted, place a toothpick in the center of a truffle and then use it to dip the truffle in the chocolate.
Once the truffle is fully coated, transfer to a plate and continue on until the rest are finished.
Once all are done, place that plate in the freezer for about 20 minutes to set the chocolate and then remove, let stand 5 minutes stand then serve.
If not eating now, store these in the freezer until you are, letting thaw for 30 minutes or so before eating one (or two!).
Mashed Sweet Potatoes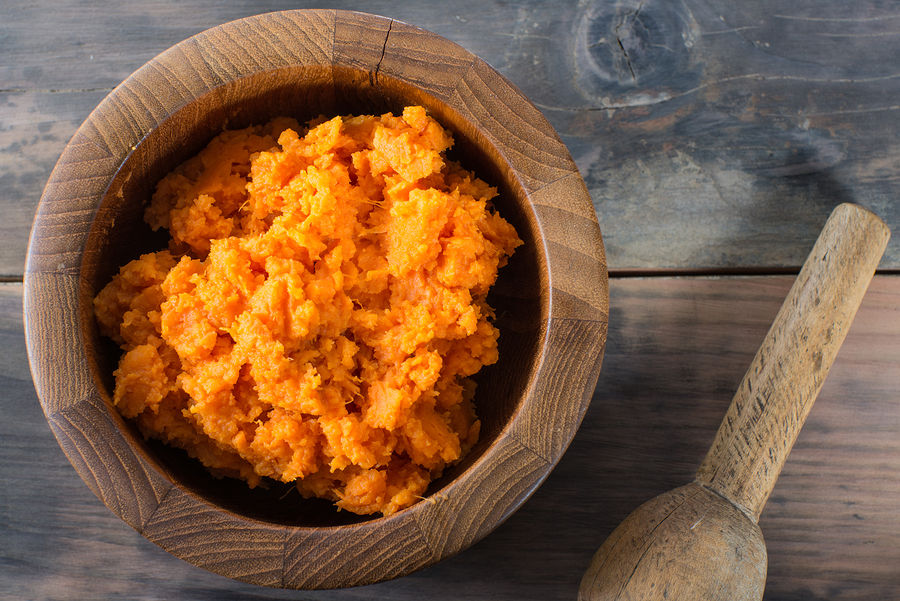 If you love a good plate of mashed potatoes over the holidays, you might want to consider mashed sweet potatoes instead. Sweet potatoes are filled with dietary fiber, loaded with beta-carotene, and actually help to better control your blood glucose levels.
They're perfect for keeping your health in check and if you prepare them properly, they can be far lower in calories than the normal mashed potatoes you may otherwise be eating.
Need a recipe to get started? Try this one when preparing your big dinner meal.
2 large sweet potatoes, peeled
¼ cup skim milk (or unsweetened almond milk if you prefer)
1 tbsp. coconut oil
½ tsp. paprika
salt and pepper to taste
Boil the sweet potatoes until tender. Drain well and then place in a large pot. Add half the milk and begin to mash with a hand held beater. Slowly pour the rest of the milk in, adding the coconut oil as well. Continue to beat until all lumps are removed.
Add the salt, pepper, and paprika and then beat one more time to mix thoroughly. Serve this immediately.
Eggnog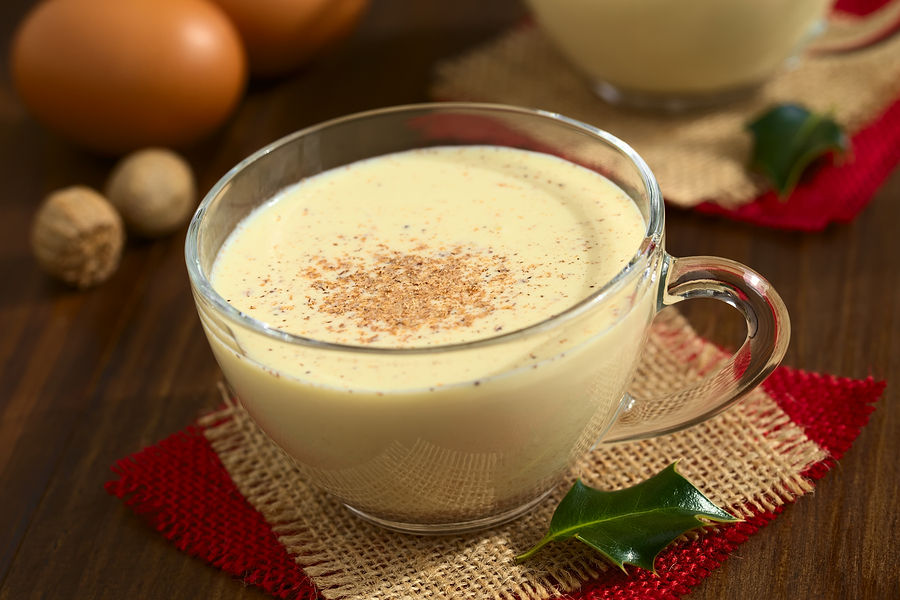 Is Christmas not Christmas without some eggnog? If so, you'll want to give this recipe a try. While it still does contain some fat just like the real eggnog version does, it contains far less sugar, no alcohol, and will also offer a lot more protein as well.
It's the perfect solution for anyone looking to keep their diet in check.
3 egg yolks
¼ cup vanilla protein powder
¼ cup half and half cream
1 cup unsweetened almond milk
½ tsp. rum extract
1 tsp. cinnamon
stevia (if desired)
Whisk together the whey protein powder with ¼ cup of the milk and the egg yolks until frothy.
Pour the remaining of the milk in a pot and slowly heat. You want the milk to be hot, but not scorching. Once the milk is warm, add the egg mixture and begin whisking the beverage slowly. You do not want this to be so hot that it cooks the egg. Pour very slowly to avoid this from happening.
Place back on the heat on low setting. Now while continually stirring, pour in the half and half cream, rum extract, cinnamon, and stevia if you prefer.
Heat for a minute or two and then pour into a mug and serve.
So there you have some excellent holiday recipes to help you lighten up this season and feel good about the foods you are eating. See what you can come up with to some of your own classic favorites.
Other Christmas Articles
5 Reasons You'll Probably Get Fat Over The Holidays